Short Program (1 to 2 weeks)
- Deepen your knowledge in your academic field -
Chiba University offers unique short programs in various academic fields in Japan for one to two weeks during the summer/winter vacation. This program is designed for partner institutions outside of Japan which wish to send a group of 15-30 students.
The programs consist of workshops, presentations and off-campus activities and are conducted by leading researchers and professionals in each field.
Programs (2020 summer -2021 winter)
Note: Below are the programs conducted in 2020 summer and 2021 winter. The latest programs will be released as soon as they are ready.
Understanding Japan: From Social Science Perspective(Law, Politics and Economics)
Science Lesson Study(Education)
Word Processing and Software Computation for Mathematics(Science)
Invitation to contemporary physics(Science)
Invitation to Fundamental & State-of-the-Art Chemistry(Science)
Biodiversity and nature conservation in Japan(Science)
Geology, Geomorphology, Volcanology, and Seismology at the Boso Subduction Zone(Science)
Summer Industrial Design Workshop(Engineering)
Winter Industrial Design Workshop(Engineering)
Nursing at Chiba University: Tradition and Innovation(Nursing)
For more information about the programs, please check our program brochure.
Short Program 2020-2021
For the information about studying at Chiba University, please check this brochure.
About CU-2020
Information related to the application
For both students and institutions
General Information for the Short Program
* Please read this document before you apply
For institutions
Questionnaire Sheet for Short Program
Questionnaire Sheet for Short Program
For students
CU_Application Form
CU_Application Form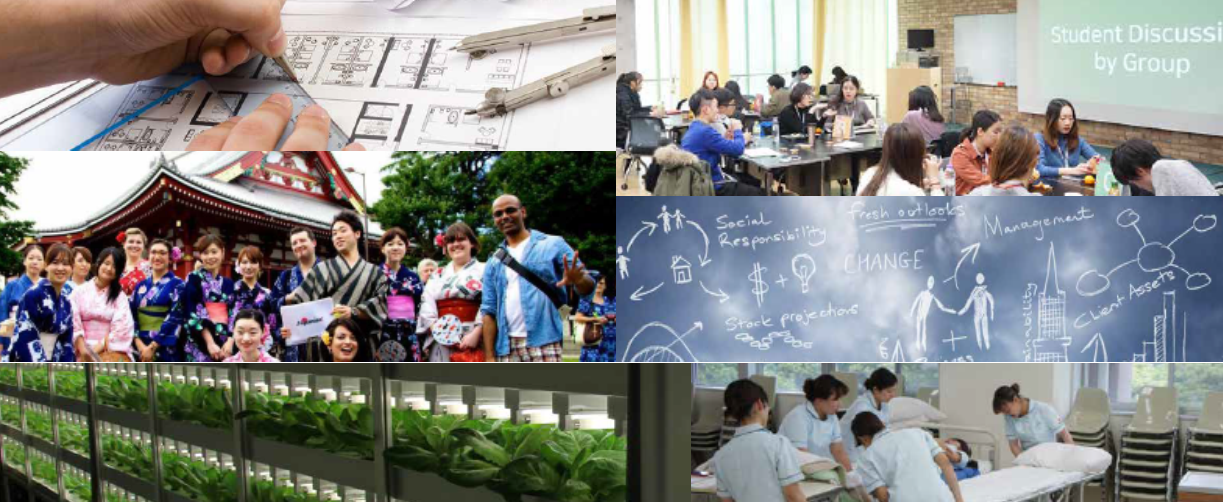 Contact
Foreign Student Support Section of International Student Division,
Department of Student Affairs, Chiba University
Address: 1-33, Yayoi-cho, Inage-ku, Chiba-shi, Chiba, 263-8522 JAPAN
Phone: +81-43-290-2195
E-mail: csp@chiba-u.jp