Location
Chiba University has five campuses, Nishi-Chiba, Inohana, Matsudo, and Kashiwanoha within Chiba Prefecture, and Sumida Satellite Campus in Tokyo.
Chiba University is ideally located in the Tokyo metropolitan area. This encourages collaboration with leading companies and research institutions in this area. In addition to academic activities, students can enjoy many recreational facilities in city areas as well as nature in regional areas.
Undergraduate Schools
Liberal Arts and Sciences
Letters
Law, Politics and Economics
Education
Science
Engineering
Graduate Schools
Humanities and Studies on Public Affairs
Law School
Education
Science and Engineering
Graduate Degree Program of Global and Transdisciplinary Studies
Global and Transdisciplinary Studies
Humanities
Social Sciences
Science
Engineering
Offices for international students and visitors
International Affairs Division
ISD (International Support Desk)
Undergraduate Schools
Medicine
Pharmaceutical Sciences
Nursing
Graduate Schools
Medical and Pharmaceutical Sciences
Nursing
Medicine
Pharmaceutical Sciences
Undergraduate Schools
Graduate Schools
Where is Chiba? Where is Chiba U?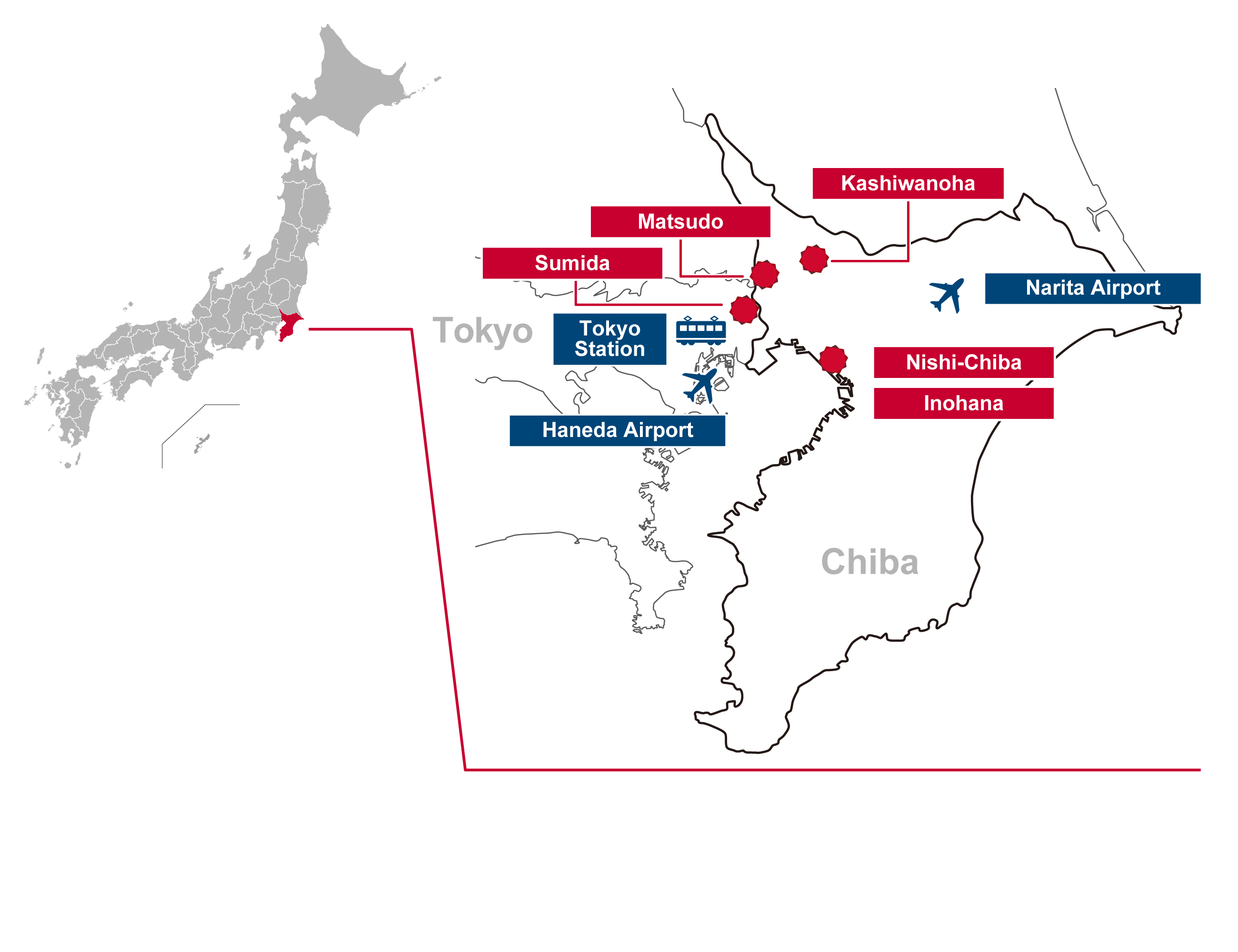 How long does it take?