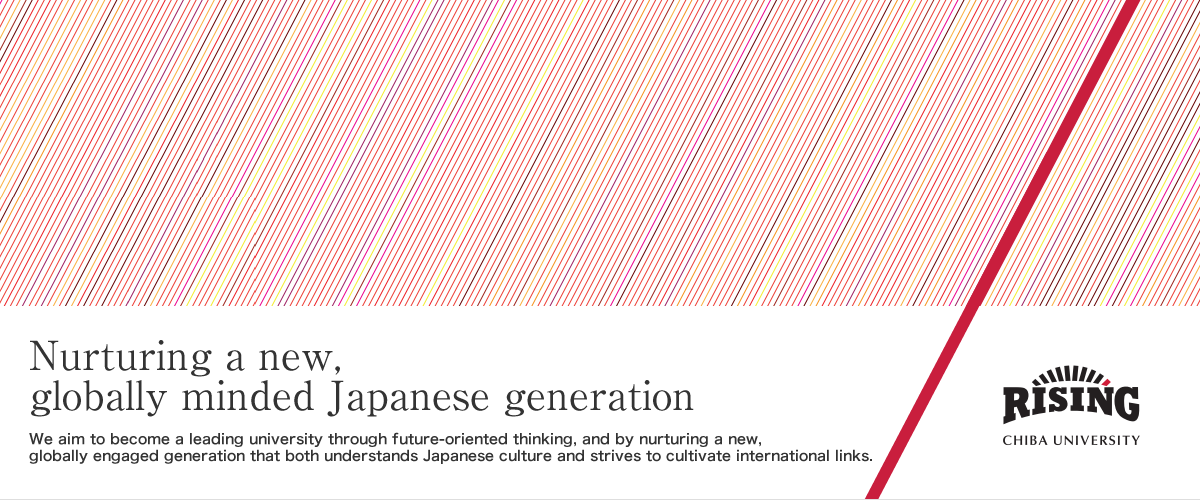 Nurturing a new,
globally minded Japanese generation
We aim to become a leading university through future-oriented thinking, and by nurturing a new,
globally engaged generation that both understands Japanese culture and strives to cultivate international links.
We develop
globally minded talent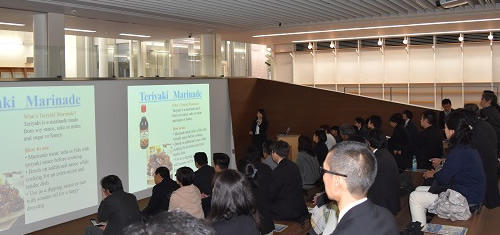 We develop intellectual 3 abilities
We encourage development of:
the ability to understand the wider context of issues,
the vision to discover new perspectives,
and the skill to find practical solutions.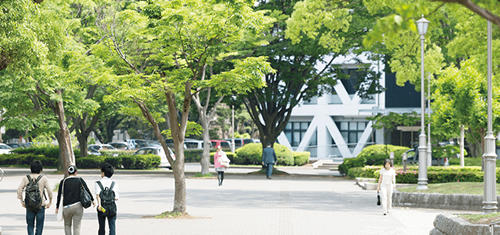 4 original goals
753+1 Plan(Shichi Go San plus Ichi)
7 - 700 subjects to be taught in English
5 - 50% of each year's student intake to study overseas
3 - 3,000 overseas students to be accepted
1 - 10% of students to be admitted by alternative processes
Summary of the program
4 reforms leading to
the transformation of
Chiba University
Governance reform
・Establishment of the College of Liberal Arts and Sciences
・Establishment of a basis for inter-professional education
・Building an organization to support the operation university-wide of all faculties with special academic advisors appointed to assist in the implementation of tailor-made education
・Promoting faculty and administrative staff development
Learning system reform
・Expansion of early university entrance
・Diversification of entrance examinations
・Introduction of a six-term system
・Modification of the university education system to adapt to international norms
Program reform
・Introduction of double major system (Tokuhisa School) to nurture innovative talent
・Establishment of the "International Liberal Arts Program" for studying abroad
・Making "International Japanology" a requisite
・Introduction of the semester study abroad program
・Creation of programs for double major and major/minor program at a graduate level.
Global network reform
New overseas campuses:
・Mahidol University (Thailand)
・Charité-Universitätsmedizin Berlin (Germany)