President of University of Cincinnati visits Chiba University
2016.04.19
President of the University of Cincinnati, The United States, Dr. Santa J. Ono visited Chiba University on April 8, 2016 for the purpose of strengthening ties and exploring the scope for further collaboration between Chiba University and University of Cincinnati.
During his visit, President Santa J. Ono met with President Tokuhisa, Vice-President Watanabe, and Vice-President Nishida, and attended a signing ceremony for the establishment of Chiba University and University of Cincinnati's joint "International Exchange Center (IEC)", as well as the renewal of the International Collaborative Agreement and the Student Exchange Agreement.
President Ono also spoke at the celebration for CU's new College of Liberal Arts and Sciences as a guest speaker. He congratulated CU's dedication of the new liberal arts and science college, referring to the College as "an astonishing triumph that will foster student's critical thinking skills and broad knowledge in many areas, and will prepare a student for all sorts of careers."
Furthermore, Chiba University has awarded an honorary doctorate to President Ono in accordance with the university provision. He is the 7th person to receive an honorary doctorate from CU.
Earlier in the day, he had a tour of Chiba University Hospital, including the Center for Advanced Medicine, Department of Pediatrics, and Neonatal Intensive Care Unit as well.
The history of the partnership with University of Cincinnati started in 2012, and we have been having ongoing active exchanges mainly in the field of design (Graduate School of Engineering). We will start a joint summer program at the Faculty of Letters this summer. We hope to continue to thrive dynamically through the cooperative researches and educational exchanges between the two universities.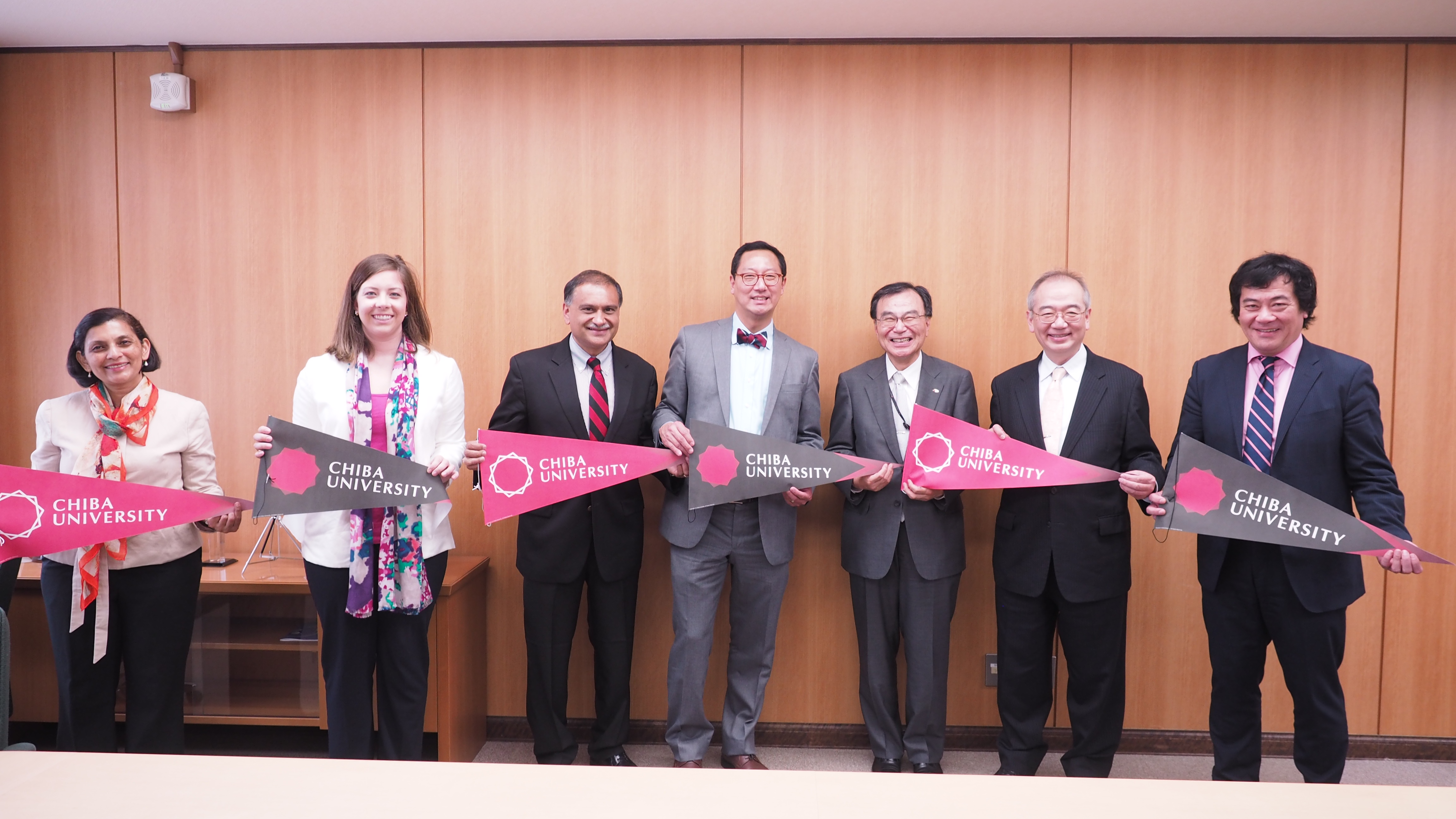 From left: Mrs. Mehta, Ms. Craycraft, Study Abroad Advisor, Vice Provost Mehta, President Ono, President Tokuhisa, Vice President Nishida, Vice President Watanabe
President Ono (left) and President Tokuhisa (right) signing the agreements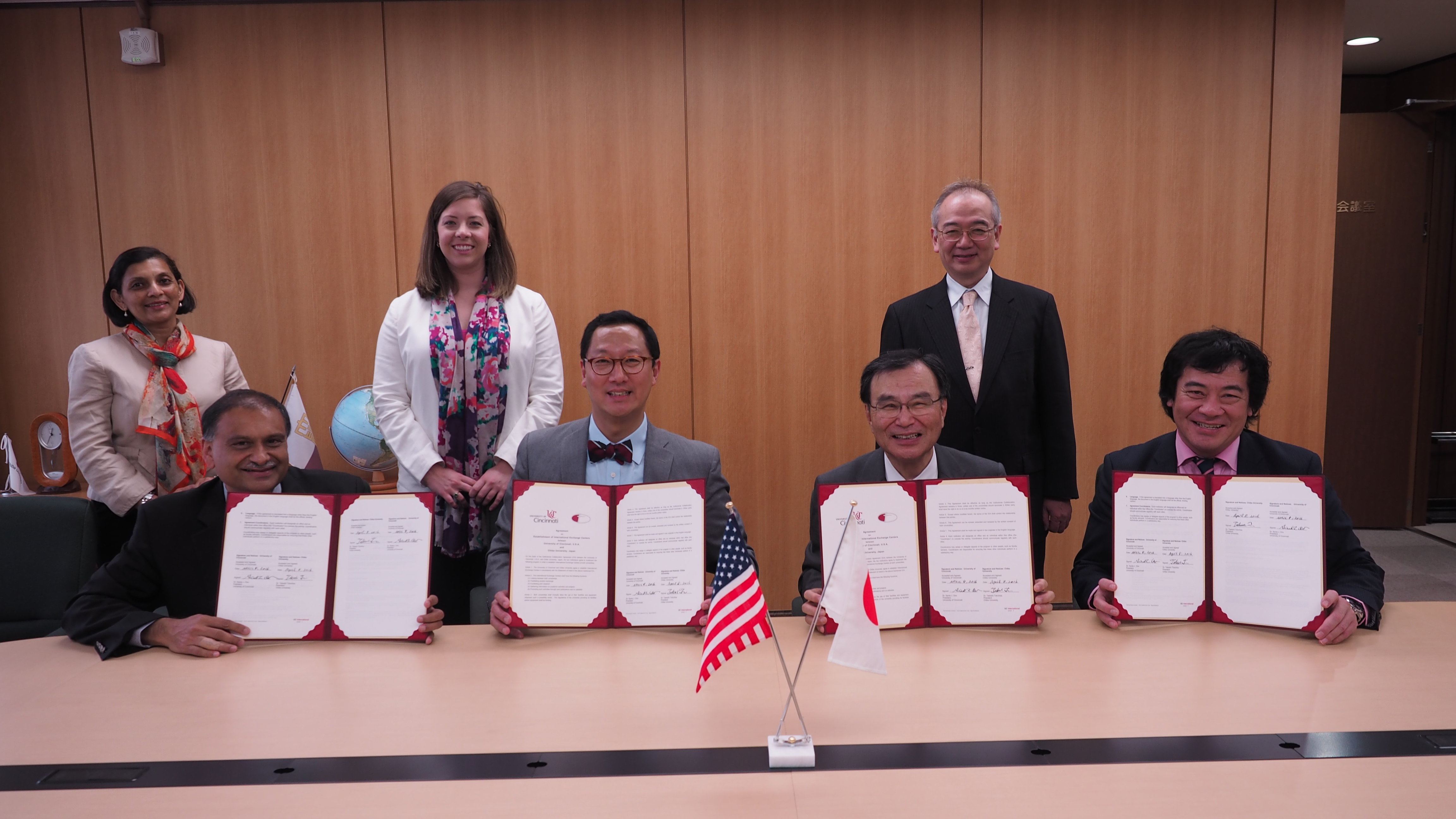 From front row left: Vice Provost Mehta, President Ono, President Tokuhisa, Vice President Watanabe
From back row left: Mrs. Mehta, Ms. Craycraft, Vice President Nishida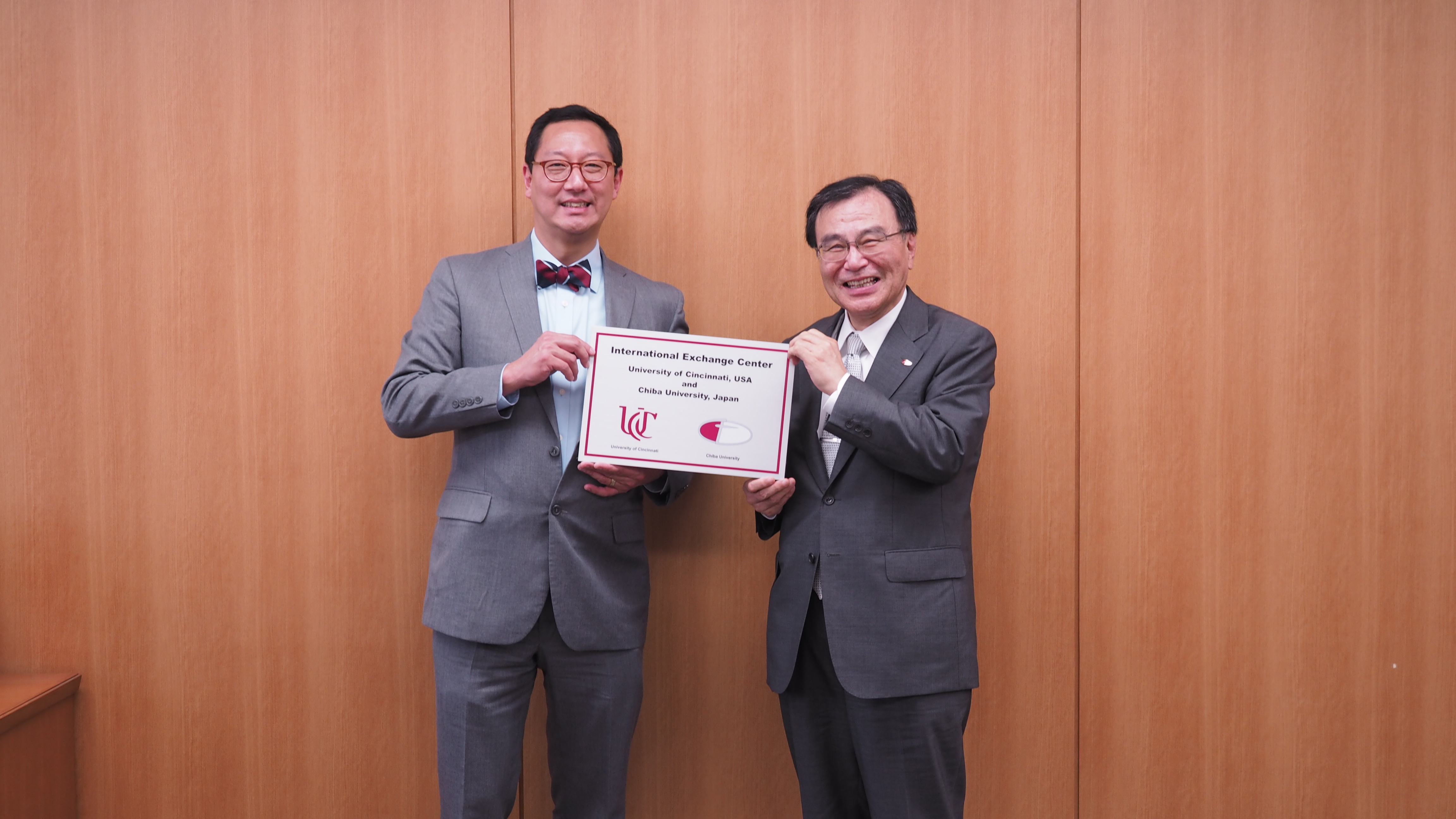 President Ono (left) and President Tokuhisa (right) holding the IEC signboard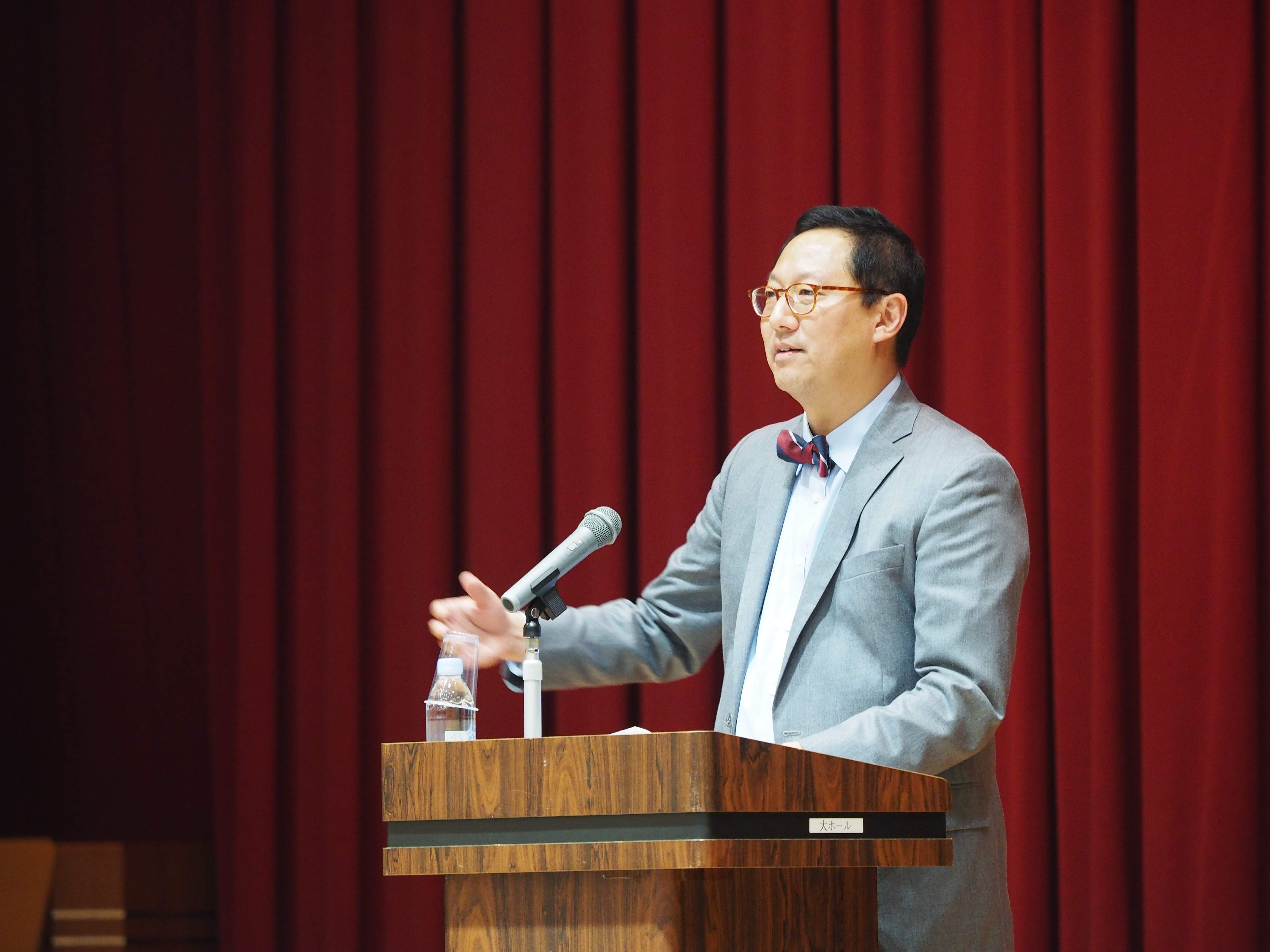 President Ono speaking at the opening symposium of the Collage of Liberal Arts and Sciences
President Tokuhisa (left) and President Ono (right) holding his honorary doctorate degree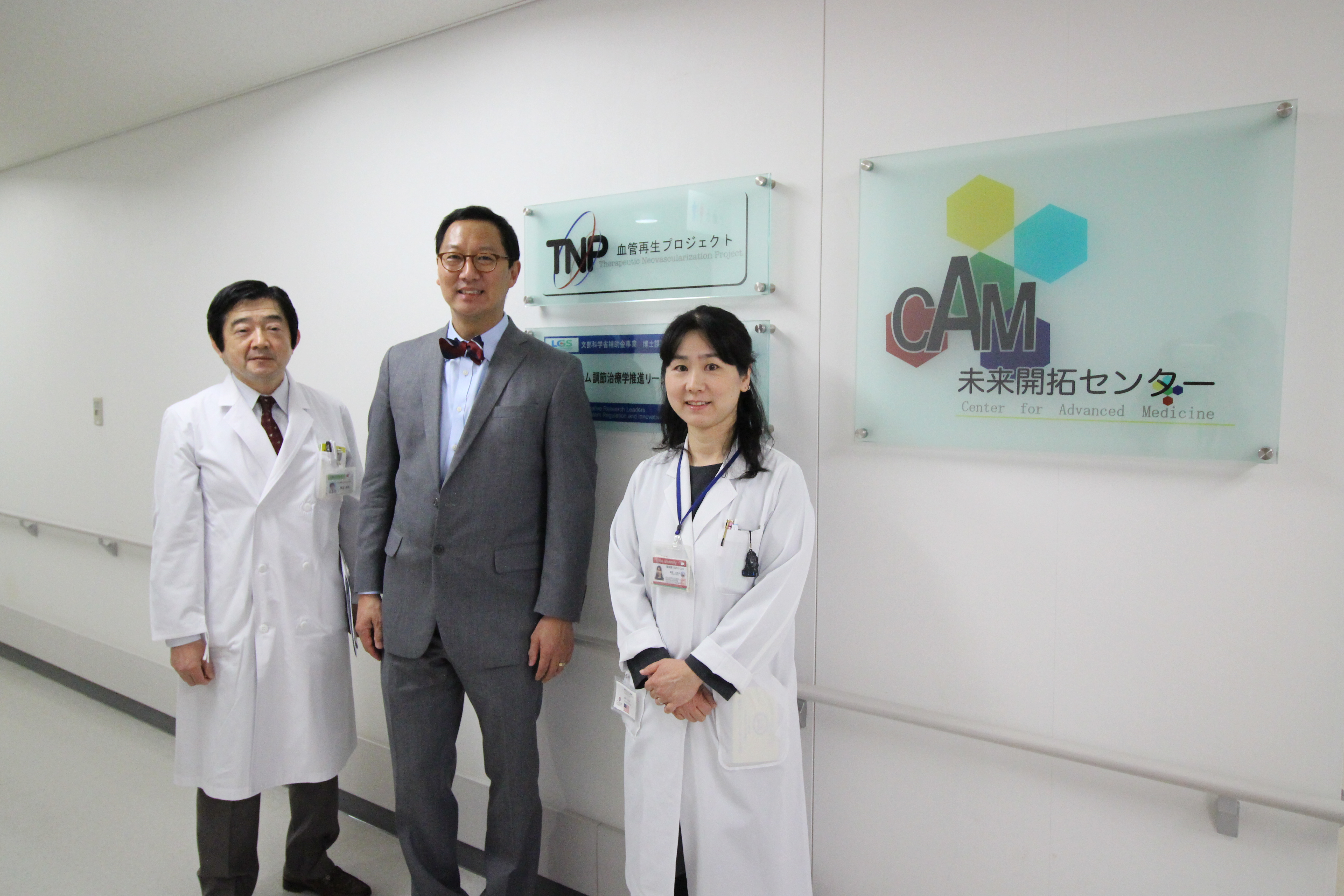 From left: Dr. Okamoto, President Ono, and Dr. Hishiki at the University Hospital