Xiangtan University Visits Chiba University
2016.11.14
The delegation led by Vice President Jianmin Ning, Xiangtan University, made a visit to Chiba University on November 10, 2016. The purpose of the visit was to have discussions on the future cooperation and deepen the mutual understanding.
The College of Information Engineering, Xiangtan University and the Graduate School of Advanced Integration Science, Chiba University have been conducting research collaboration, since 2014.
We are seeking further cooperation between the two universities.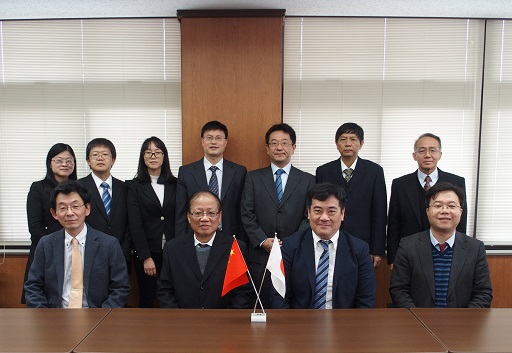 Front row from left:
Dean Omatsu
Vice-President Ning
Vice-President Watanabe
Prof. Pei
Back row from left:
Prof. Zeng
Assoc. Prof. Komuro
Ms. Deng
Prof. Ou
Prof. Sekiya
Prof. Shu
Prof. Lu