Largest Virtual Universe Free for Anyone to Explore
2021.09.10
An international team of researchers developed the largest and most detailed simulation of the Universe to date and has made it freely available on the cloud to everyone. This simulation, named Uchuu, will help astronomers to interpret results from Big Data galaxy surveys.
The team created Uchuu using ATERUI II, the world's most powerful supercomputer dedicated to astronomy. Tomoaki Ishiyama, an associate professor at Chiba University who developed the code used to generate Uchuu, explains, "To produce Uchuu we have used ... all 40,200 processors (CPU cores) available exclusively for 48 hours each month. Twenty million supercomputer hours were consumed, and 3 Petabytes of data were generated, the equivalent of 894,784,853 pictures from a 12-megapixel cell phone."
These results appeared as Ishiyama et al. "The Uchuu simulations: Data Release 1 and dark matter halo concentrations" in the September 2021 issue of Monthly Notices of the Royal Astronomical Society.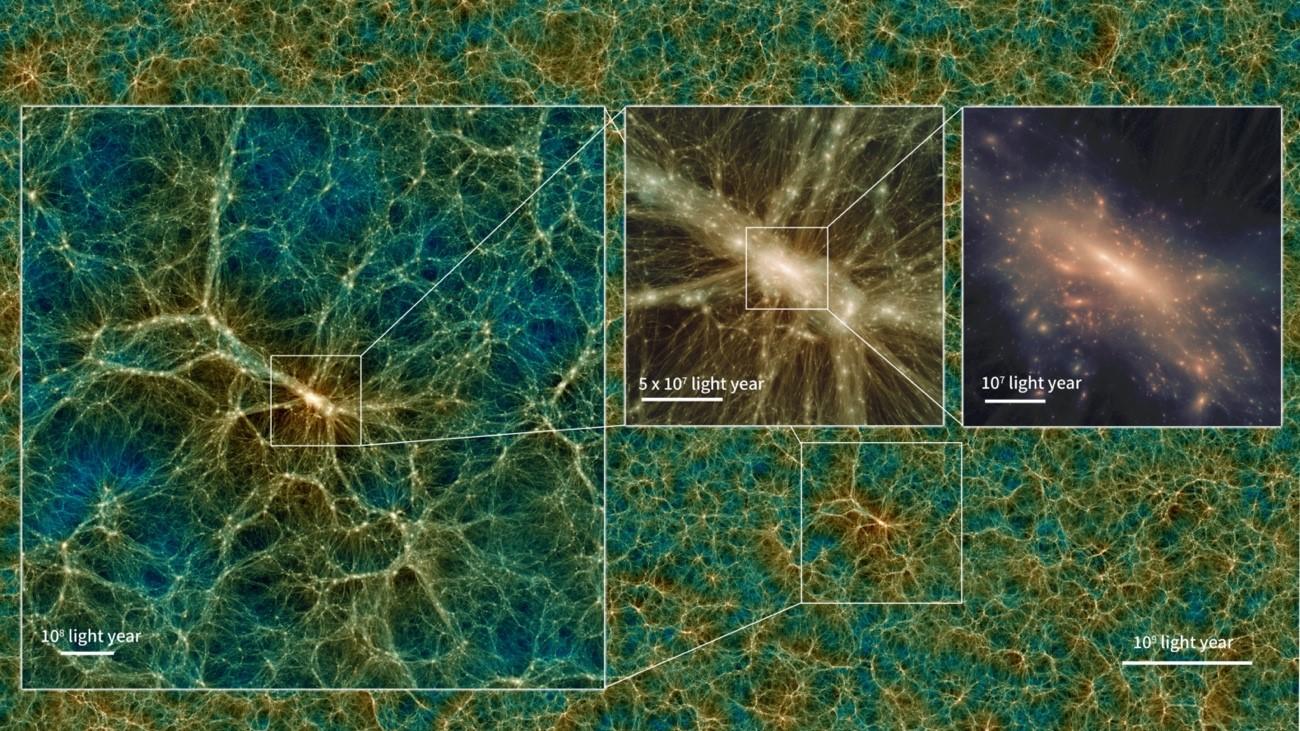 Figure: The distribution of dark matter in a snapshot from Uchuu. The images show the dark matter halo of the largest galaxy cluster formed in the simulation at different magnifications. (Credit: Tomoaki Ishiyama)
Click here for the press release.