Macquarie University visits Chiba University
2016.04.19
A three member delegation led by Prof. Michael Heimlich, Associate Dean of Faculty of Science and Engineering of Macquarie University, Australia visited Chiba University on April 6, 2016. The purpose of the visit was to explore opportunities to deepen ties with CU's Graduate School of Engineering, such as create an exchange program for students through the New Colombo Plan (the New Colombo Plan (NCP) is the Australian government's financial aid program for studying abroad). Ongoing research collaborations between Macquarie University WiMed Research Centre and CU's Center for Frontier Medical Engineering were discussed as well.
They were welcomed by Vice-President Matsumoto, Vice-President Watanabe, Vice-President Seki, Prof. Ito, and Prof. Yu. They also toured the facilities of the Center for Frontier Medical Engineering.
Macquarie University and Chiba University signed an academic exchange and cooperation agreement in 2011. We have been actively exchanging academic research and educational opportunities ever since, especially in the field of biotechnology and medical engineering.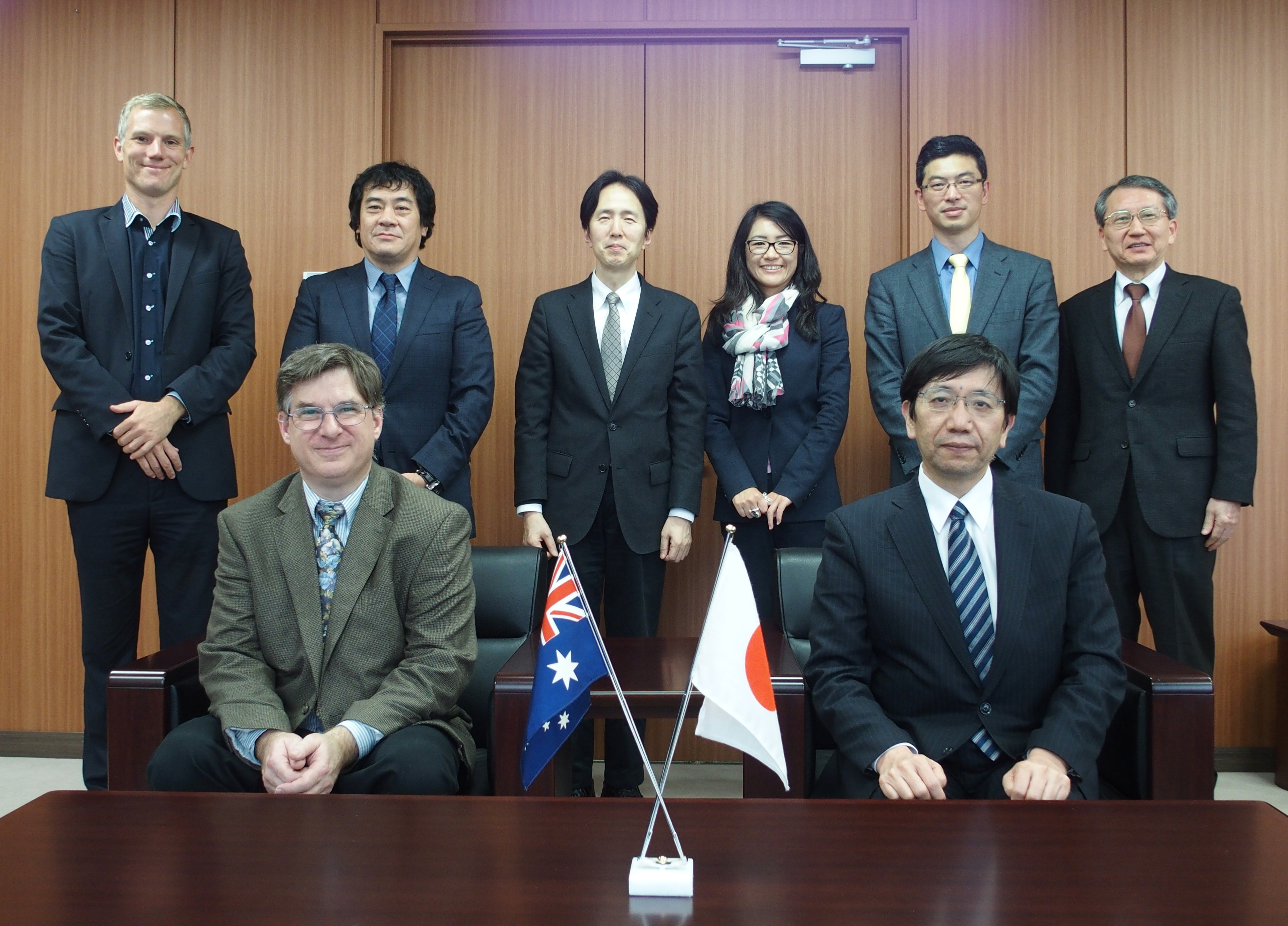 Front row from left: Prof. Heimlich, Vice-President Matsumoto
Back row from left: Mr. Harrison, Vice-President Watanabe, Vice-President Seki, Ms. Kaitani, Prof. Yu, Prof. Ito