No. 5: "President's Choice" July 14, 2021
Celebrating the 10th Anniversary of the International Center for Hadron Astrophysics!
International Center for Hadron Astrophysics (ICEHAP) of Chiba University celebrates its 10th Anniversary. Professors Shigeru Yoshida and Aya Ishihara from the Division of Neutrino Astronomy have been key members of the international collaboration project conducted in the IceCube Neutrino Observatory, the world's largest neutrino observatory located at the South Pole. The project team deployed 5,160 spherical optical detectors with a diameter of 33 cm at a depth of 1,500 m to 2,500 m under the ice sheet at the South Pole. These detectors observe high-energy cosmic neutrinos came from outer space. Their latest findings on antineutrino were published in Nature this March. I hope for our researchers' further success in their missions!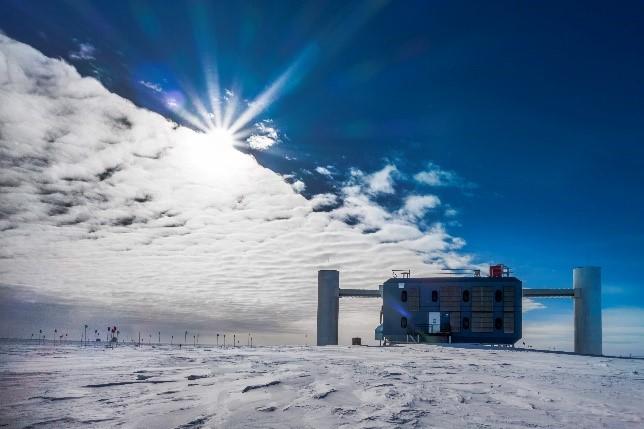 IceCube Neutrino Observatory at the South Pole When neutrinos pass through the ice, they generate charged particles, which emit Cherenkov radiation, a form of light. Embedded detectors in the ice underneath the Observatory detect this Cherenkov radiation.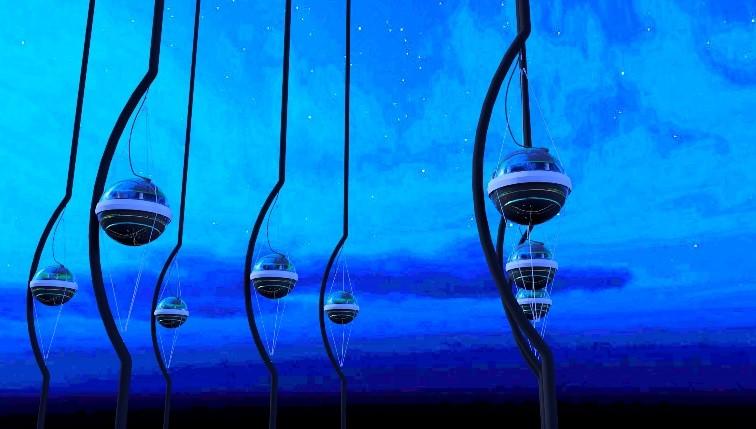 The image of optical detectors embedded under the ice sheet at the South Pole A total of 5,160 detectors are waiting for neutrinos to come through the ice.